In Manawakie park
  You will have the opportunity to discover the landmark of the ancient history and culture of the islanders, which has a long journey from the ancient island to modern times and in turn the zoological collection, agriculture and island traditions of the area...
Mr. and Mrs. Brown the founders of (MENP) MANAWAKIE ECO NATURE PARK , born and raised in Roatan, Honduras.
culture park
Throughout the journey to the Eco Park you will be able to enjoy several sightseeings of Roatan, noticing the lush forest and hill sight of Roatan Bay Island.
Find out how we've amplified services, staff training, and amenities to make the Eco Park experience even better for you and your party. Let us show you how we'll make your visit even more special in the near future.
wellbeing of our animals
If you would like to contribute with the wellbeing of our animals, you can make a donation to our paypal account. Every little bit helps.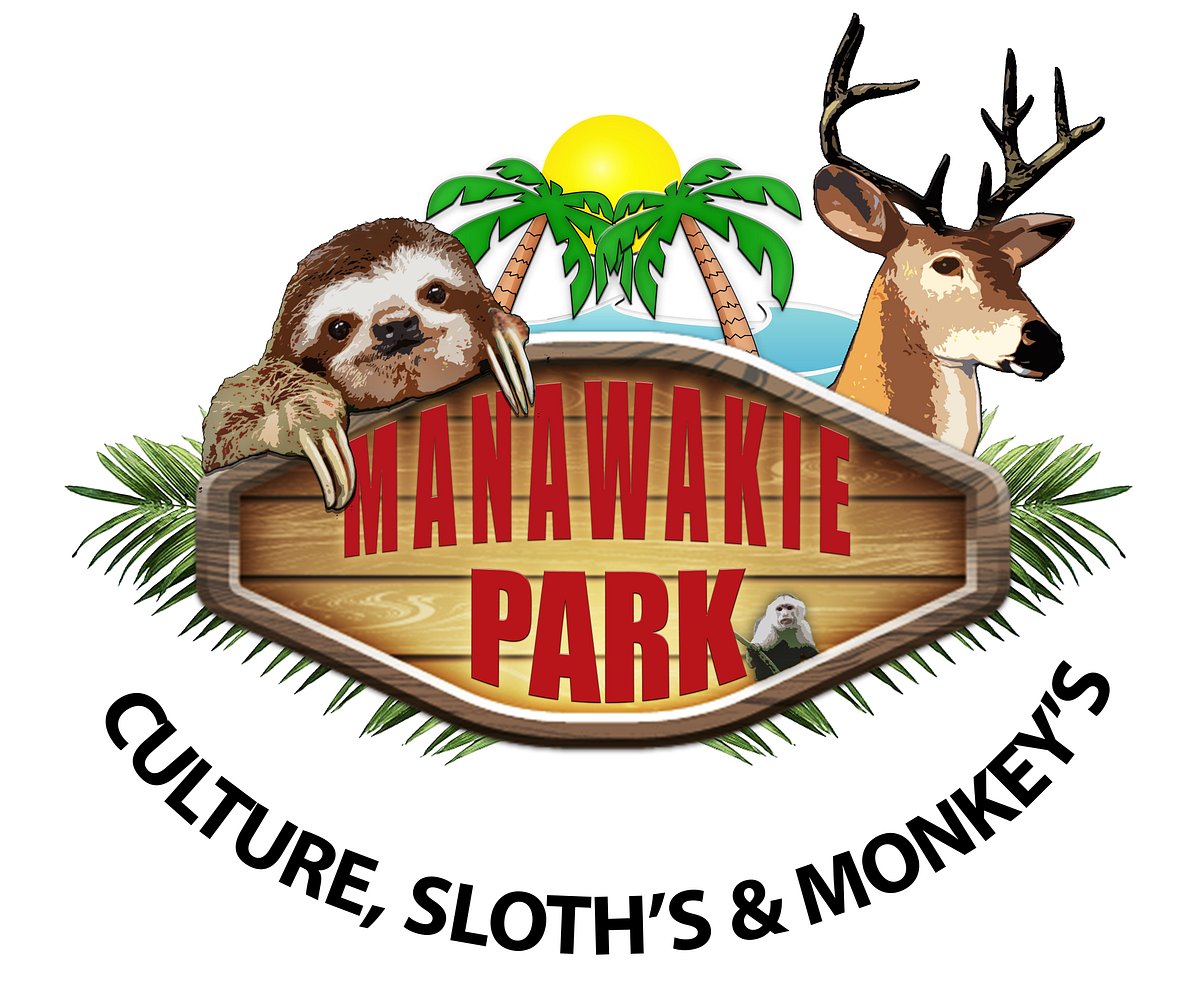 Great and informative outing. A must do! Teddy was our main guide they the park. He has a great sense of humor and is very informative. Tyron was our guide for the sloth encounter and the same; he was very smart and helpful. The grounds are well kept, gift shop has some cool stuff. They have sloths just crawling around, Macaws just hanging around etc. I have done other sloth and monkey excursions on the island but this one was the best so far. We will definitely be going back when we return for our next trip to Roatan. Thanks, gentlemen, we truly enjoyed your hospitality, wisdom, and patience with my wife and I.

Sloth Love This was the highlight of our trip. We got to see sloths in the trees. We got to hold a Macaw. We got to play with the monkeys. And then we got to hold a sloth!! It was an awesome experience! Hector gave us a wonderful tour. Good kid!! He may not like that, but to us he is a kid. He is a very nice young man. We highly recommend this wonderful experience.

Fun fun fun ! 100% recommend! The staff is friendly, informative, and so so sweet! You get access to all three of the animal experiences. 10/10 check this place out!
We would recommend this company! We did the tour package #6, which included a wonderful tour around the island. William stopped at some beautiful and out of the way spots and delighted us with an in-depth oral history of the island and peoples. He took us on the full Mangrove Tunnel boat tour and we enjoyed that very much. We had requested, and William agreed, to take us little family farm stand with fresh fruits, veggies, fish and handmade trinkets and jewelry – where he discovered some cousins! The Manawakie Park was fun and our guides were personable and kind to us. They are knowledgeable and keenly interested in the island, the cultures and care of the animals. Definite "to do" as far as we are concerned!

Fun for families Had a great time with the monkeys, sloths and birds, Staff is very welcoming and had the children laughing the whole time

Monkey fun We had a blast! William was an amazing guide showing us around the island and telling us about all it's history. When we arrived at the park Hector showed us around and spoke about ways plants and trees on the island were used for medical needs. He then showed us the animals at the park. I could have stayed all day to play with the monkeys. Everyone was so kind and friendly. I am so glad we visited.

An island Highlight This experience was the highlight of our trip to Routan. We got there early and had a personal tour with our guide, William. First we learned about the native medicinal plants, which was super interesting, as well as other cultural information. Throughout this time, the sloths are roaming free and entertaining us. Next, we headed into the monkey enclosure (which is very clean, I might add). Here the curious monkeys climb all over you and interact with you. It was amazing, I didn't want to leave! Next, we took pictures with the macaw, who is not clipped and free to fly. Finally, you get to hold the sloths and take pictures with them while learning about their habits and characteristics. It was very interesting. I was happy to see how well cared for all of the animals are, how spacious their habitats are, and how clean everything is. Even the dogs are happy! You will not want to miss this incredible experience on the island.

Pick Manawakie Park over Gumbalimba Park!!! This place is a gem! Interacted with sloths and monkeys and enjoyed the photographer. If you can, ask for Aaron. His is knowledgeable, charming and kind. Give Poncho a hug or fist bump.

Highly recommend! Great experience! Do the mangrove and island tour (package 6)! The animals at the park are well cared for and it's safe to interact with them. The mangrove forests are gorgeous and there's so much history and culture unpacked during the tour. Very friendly and accommodating! Highly recommend!

Great day out courtesy of the staff at Manawakie Pickup at the port exactly as planned. Mini van to eco park. The animals were great, and appeared to be well treated and well fed, and certainly well trained. Lived the sloths and monkeys.
Subscribe to our newsletter