In Manawakie park
This is a tour for all cruise ship and hotel guests, to enjoy if you are a history & animal person, you will have the chance to discover the old history landmark and culture of the islanders by visiting our Eco Park, you will enjoy a brief history lesson of Roatan, Bay Islands in the wildcane shack, (MENP) Manawakie Eco Nature Park is not just a typical animal park, apart from interacting with white face Capuchin monkeys, sloth's and other exotic animals, you will learn about the island first inhabitants culture life today.
culture park
Throughout the journey to the Eco Park you will be able to enjoy several sightseeings of Roatan, noticing the lush forest and hill sight of Roatan Bay Island.
Find out how we've amplified services, staff training, and amenities to make the Eco Park experience even better for you and your party. Let us show you how we'll make your visit even more special in the near future.
wellbeing of our animals
If you would like to contribute with the wellbeing of our animals, you can make a donation to our paypal account. Every little bit helps.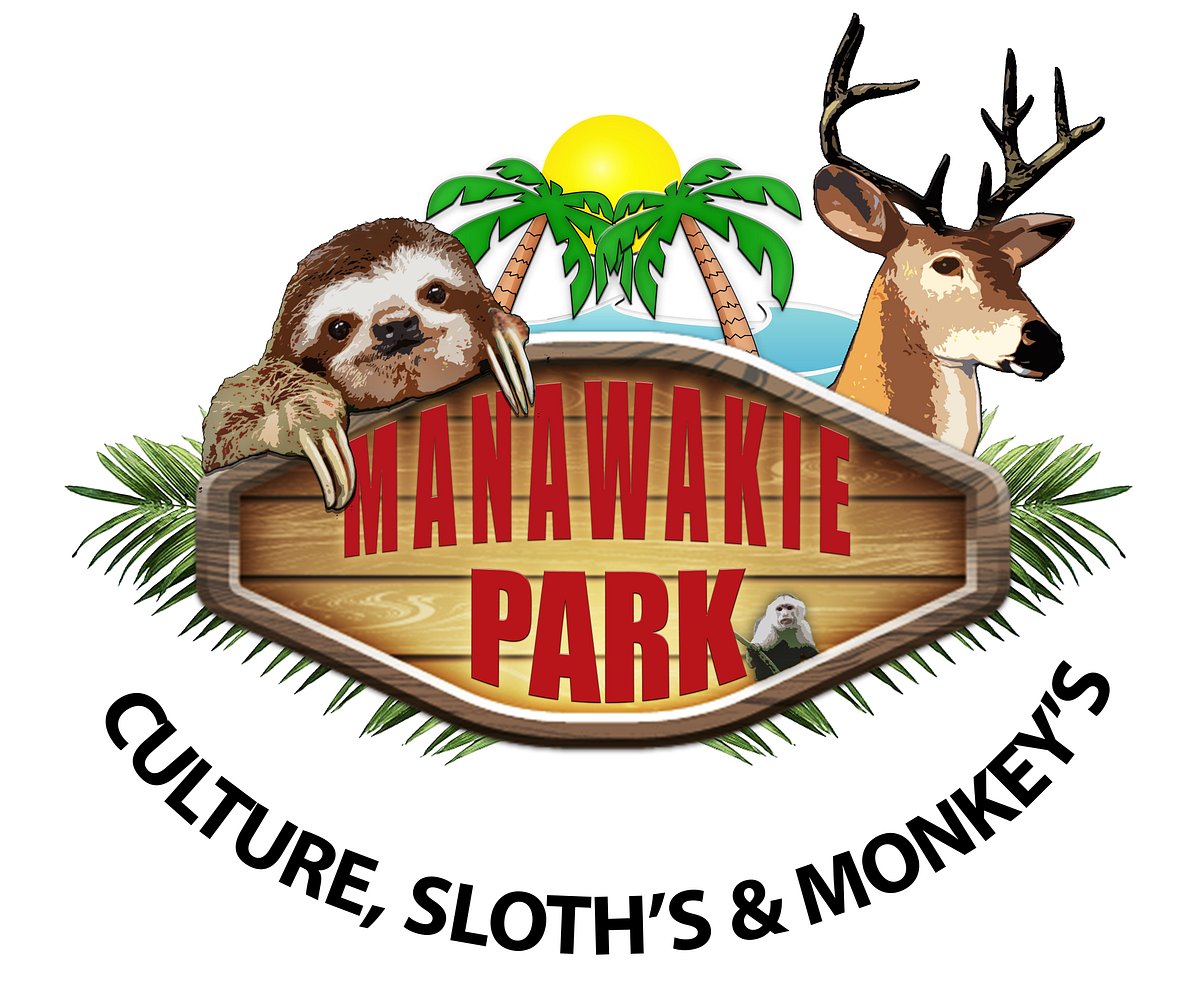 Manawakie Eco Nature Park

Eco park, zip line, ATV, and mangroves Definitely some of the best experiences on the island! Our tour guide William was on time, very helpful and friendly. The ATV tour was a blast, the mangroves were beautiful, the zip line was super exciting, and the Eco Park was fun and informative. We liked the way they explained about aspects of island culture. Highly recommend Manawakie and especially William!

Bryan Pandy Roatan Tours
2022-09-10
Roatan Monkeys and Sloths Manawakie Ecological park is my favorite in Roatan, If you visit Roatan make sure you visit this place for the culutre and historical explanations.

SummerDawnMusic
2022-09-03
Best Sloth Experience in Roatan! This is by far the best sloth and monkey experience on the island of Roatan! Our tour guide Teddy was very kind and knowledgeable. We discovered many island secret remedies through his demonstrations and learned so much more about the island. Our sloth keeper, Kenen was so sweet and let us take our time holding the adorable sloth while giving us a ton of information about them. What I love most about this place is the way the staff treats their customers and their animals. The animals seem to have freedom to roam as the please in a very large outdoor space and are very well taken care of. If you want the best sloth experience, only go to this location. You will have the best time! We will be taking our wounded veterans that come through our Warfighter Scuba program here each month from now on. 5 stars!!!!

Great day spent for the whole family! We LOVED our tour with Manawakie Park. Everything was great. We got to see and hold monkeys and sloths and Macaws. The handlers were knowledgeable and friendly and patient. We then went horseback riding, and I can't tell you how much we loved it. The guides were so nice and took a ton of pics for us! My daughter was the most apprehensive, but one guy rode right alongside of her and kept reassuring her. She had a blast. Our driver, Darryl, who provided the city tour as we went from place to place, was great as well!
The thing is, I know these are tours are things you guys do daily over and over again. But the experience is new for us tourists. Everyone involved in our day made us feel like they were just as excited as us and that touch is what makes all the difference. Thank you so much for an awesome experience!

Dream come true!!! It has been a lifelong dream of mine to hold a sloth.
When we were planning our trip to Roatan, I looked into some of the more 'mainstream' sloth experiences and planned to go to a different sanctuary. But after we arrived, a couple that knew the area well recommended Manawakie. They said it was a smaller, family run place and it included a tour of native medicinal plants. I love ethnobotanist so I was on board.

Teddy was a fantastic tour guide! We learned a lot about native plants, but we also got to hold a giant macaw and some monkeys (we'll actually, the monkeys played on us like we were a jungle gym but it was spectacular!). Then came the sloths…

Since the park was relatively empty, we got much more sloth time than I had even dared to hope for. I think I wound up holding Speedy for about 30 minutes as we chatted with the sloth handler. It was every bit as magical as I thought it would be.

We bought a package island & mangrove tunnel tour, so that filled our afternoon. Our driver was very accommodating and even dropped us off at our next rental.

I recommend Manawakie above all the other sloth experiences on the island!

Kind and friendly experience Super friendly en todos sentido, nuestra tour guide fue Adassa quien nos explicó todo con mucha paciencia y muy amable, Súper Mario el a sloth keeper muy amable también se nota que cuidan realmente a los animales, súper bonita experiencia!!

Great family fun. Fun to see /interact with animals The monkeys and slowths are great. You can I retract with them. The animals tend to be rescue animals and are well taken care off.
The guide provides a lot of interesting information about the local culture and the animals. Fun trip for young kids and adults
A must do Definitely a must do. The monkeys were so much fun and the sloths were so cool. We had plenty of time to play with the monkeys and to interact with the sloths. The guides were all very informative about the animals as well as about some of Roatan's history.

Hands on animal experience! We had so much fun spending time with the animals at Manawakie! We loved the monkey enclosure – they were so curious and playful. We learned a lot about Roatan and the wonderful animals at the park. The guides were able to answer all the questions we had about the island and the animals. The pictures (additional cost) taken were provided the same day as our visit.

Tour/Mangrove/Sloth/Macaw/Monkeys and Fun! Thanks to Danny and Fernando for a great tour of the island! We got to see different communities! Danny was so knowledgable and took care of us!. Fernaado was in training… so he took care of us and took some pictures and opened our car doors for us! We stopped at the choc factory and the Rum cake factory! We loved seeing the sloths, monkeys and the macaw! This is a must do on your Roatan visit! You will not be disappointed! We also requested on another day for Danny to take us to Anothy's Key Resort to see the dolphins! Thanks for a great memory! We hope to be back soon! The Bland Family-Mike, Jodi, Josie and Everett Milford, Ohio (Cininnati)


Subscribe to our newsletter