The journey of your lifetime
begins here.
We help people find answers, solve their vacation problems and get inspired with our professionally trained staff.
In order to provide safe outdoor attraction and maintain social distancing guidelines, we are reducing and managing our daily capacity. All Guests will be required to make a reservation prior to visiting.
When we least expected it, change knocked our door. At (MENP) we have used this time to reflect, innovate and improve all services, making your time with us more memorable.
Find out how we've amplified services, staff training, and amenities to make the Eco Park experience even better for you and your party. Let us show you how we'll make your visit even more special in the near future.
Manawakie Eco Nature Park is located on the north side of Roatan,Honduras, in the mist of the jungle in the community of Man O War Harbor: known as Hottest Sparrow.
This is a tour for all cruise ship and hotel guests, to enjoy if you are a history & animal person, you will have the chance to discover the old history landmark and culture of the islanders by visiting our Eco Park, you will enjoy a brief history lesson of Roatan, Bay Islands in the wildcane shack, (MENP) Manawakie Eco Nature Park is not just a typical animal park, apart from interacting with white face Capuchin monkeys, sloth's and other exotic animals, you will learn about the island first inhabitants culture life today.
Throughout the journey to the Eco Park you will be able to enjoy several sightseeing's of Roatan,Honduras, noticing the lush forest and hill sight of Roatan Bay Island.
Manawakie Eco Nature Park is a guided tour of all ages with young knowledgeable Islanders tour guides staff.
Manawakie Eco Nature Park is a dream destination were you and your families can enjoy a great educational history, Island Culture and Animal Interaction.
Being the first authentic culture park demonstrating you our first inhabitants house and Islanders homes trying to keep up our culture, agriculture and island traditions and protecting the wild life.
At Manawakie Eco Nature Park you will be able to interact with Roatan Honduras wildlife such as Sloths, Birds, White Faced Capuchin Monkeys, White Tail Deer's, The Paca and Agouti (Roatan Island Rabbit), Hummingbird playground, etc.
Here at the Park you will walk through a Tropical Botanical Medicinal Garden with your guide demonstrating our natural medicinal herbs, as you arrive to our island you will notice that it is very lush which 25% if use as medicine.
WILDCANE MUSEUM HOUSE: in the year of 1930 the islanders home were made of wild cane sticks or bamboo, and thatch leaf for roof. 
Entering THE MUSEUM HOUSE you will see statues representing some of ROATAN,HONDURAS LEGENDS, mud stove and different artifacts.
In the 14th century our first inhabitants homes was made of mud, which is THE PAYAN Indians descendants to THE MAYAN known as PECH
Please don't forget to bring some extra change to try some delicious snacks at the snack shack (Homemade smoothies, milkshakes, natural juice made with fresh fruits, coconut bread, bush cakes, etc.).
OUR THREE TOP PACKAGES
Package #1   –  Package #4  –  Package #6
Your family or friend or group will be thrilled with the multitude of (MENP) options and accommodation packages, specially designed for families and groups. We know that members of your party have diverse interests and may be of different age groups. Some might be interested in HING OUT with Sloths & Monkeys, while others prefer to lounge and relax alongside the beach, or even enjoy a fabulous coconut water.  
Let your worries slip away and enjoy this 3 in 1 combo package while you interact with Sloth's Monkey and Macaws and fly through the jungle like a bird on the canopy zipline tour, then experience the beauty of West Bay's legendary white sand beaches and relax with the finest amenities available! We're not afraid to boast about our second largest reef in the world Roatán's award-winning West Bay Beach, always rated as one of the top beaches in the world. 
This is ROATAN!
Time and time again, Roatan is rated as a spectacular Caribbean destination for it's stunning views and sites. Here we have something special—an amazingly diverse Caribbean culture among the unparalleled beauty of the island's natural landscape.
The beautiful island of Roatan offers an authentic Caribbean experience with the comforts of home.
Since its recognition as a dive Mecca in the 1960's, Roatan has become known as a tropical retreat in the tranquil Caribbean. While Roatan remains a quaint tropical island with a unique cultural identity, the infrastructural improvements and expanded direct flights have made Roatan more accessible. At (MENP) we are committed to sharing our way of life with you, while providing all the comforts and full menu of services our Eco Park can offer.
For those who call Roatan home, the island is a source of pride. At (MENP) our Roatan based staff members take pride in sharing their unique island home with guests.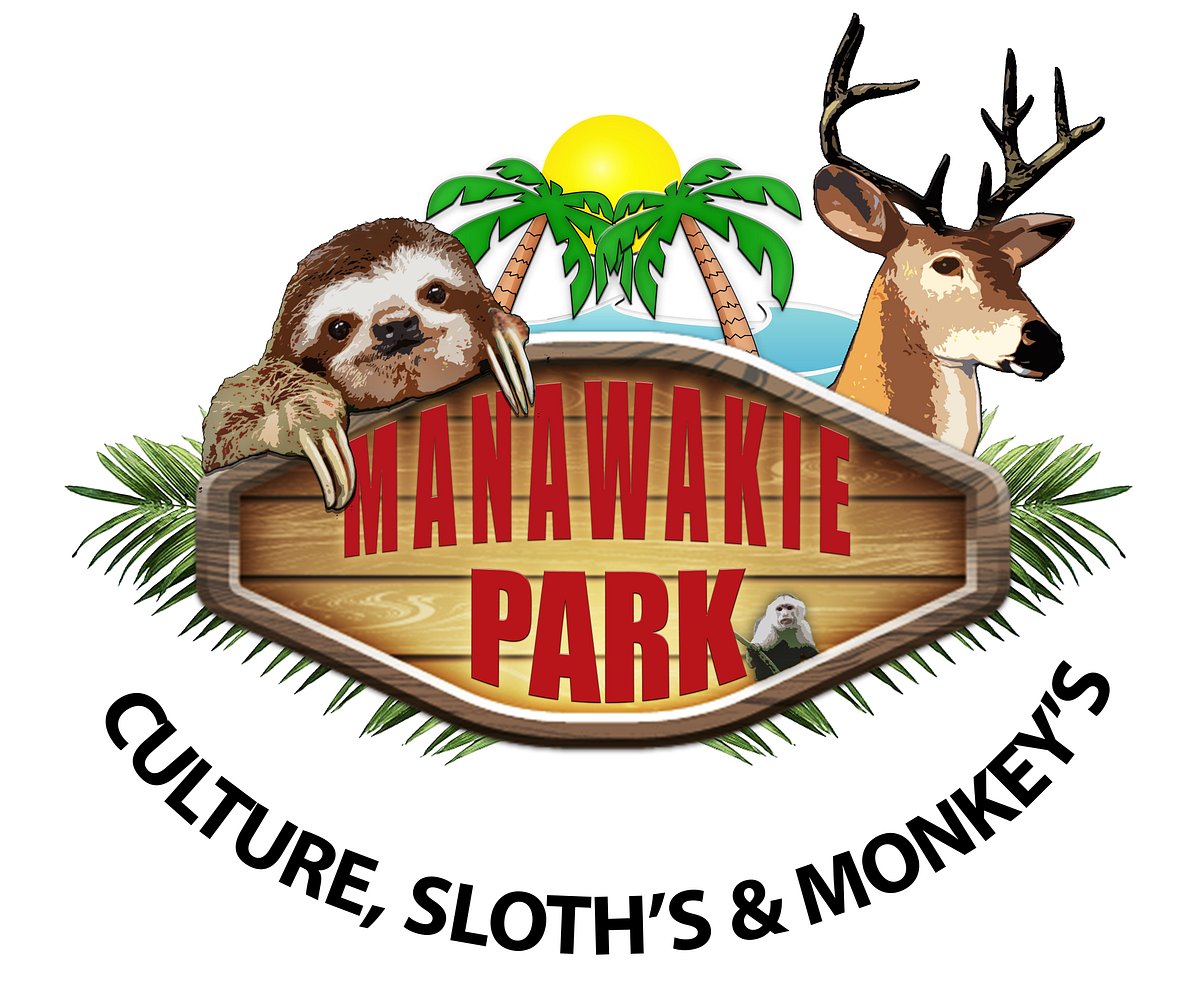 Great and informative outing. A must do! Teddy was our main guide they the park. He has a great sense of humor and is very informative. Tyron was our guide for the sloth encounter and the same; he was very smart and helpful. The grounds are well kept, gift shop has some cool stuff. They have sloths just crawling around, Macaws just hanging around etc. I have done other sloth and monkey excursions on the island but this one was the best so far. We will definitely be going back when we return for our next trip to Roatan. Thanks, gentlemen, we truly enjoyed your hospitality, wisdom, and patience with my wife and I.

Sloth Love This was the highlight of our trip. We got to see sloths in the trees. We got to hold a Macaw. We got to play with the monkeys. And then we got to hold a sloth!! It was an awesome experience! Hector gave us a wonderful tour. Good kid!! He may not like that, but to us he is a kid. He is a very nice young man. We highly recommend this wonderful experience.

Fun fun fun ! 100% recommend! The staff is friendly, informative, and so so sweet! You get access to all three of the animal experiences. 10/10 check this place out!
We would recommend this company! We did the tour package #6, which included a wonderful tour around the island. William stopped at some beautiful and out of the way spots and delighted us with an in-depth oral history of the island and peoples. He took us on the full Mangrove Tunnel boat tour and we enjoyed that very much. We had requested, and William agreed, to take us little family farm stand with fresh fruits, veggies, fish and handmade trinkets and jewelry – where he discovered some cousins! The Manawakie Park was fun and our guides were personable and kind to us. They are knowledgeable and keenly interested in the island, the cultures and care of the animals. Definite "to do" as far as we are concerned!

Fun for families Had a great time with the monkeys, sloths and birds, Staff is very welcoming and had the children laughing the whole time

Monkey fun We had a blast! William was an amazing guide showing us around the island and telling us about all it's history. When we arrived at the park Hector showed us around and spoke about ways plants and trees on the island were used for medical needs. He then showed us the animals at the park. I could have stayed all day to play with the monkeys. Everyone was so kind and friendly. I am so glad we visited.

An island Highlight This experience was the highlight of our trip to Routan. We got there early and had a personal tour with our guide, William. First we learned about the native medicinal plants, which was super interesting, as well as other cultural information. Throughout this time, the sloths are roaming free and entertaining us. Next, we headed into the monkey enclosure (which is very clean, I might add). Here the curious monkeys climb all over you and interact with you. It was amazing, I didn't want to leave! Next, we took pictures with the macaw, who is not clipped and free to fly. Finally, you get to hold the sloths and take pictures with them while learning about their habits and characteristics. It was very interesting. I was happy to see how well cared for all of the animals are, how spacious their habitats are, and how clean everything is. Even the dogs are happy! You will not want to miss this incredible experience on the island.

Pick Manawakie Park over Gumbalimba Park!!! This place is a gem! Interacted with sloths and monkeys and enjoyed the photographer. If you can, ask for Aaron. His is knowledgeable, charming and kind. Give Poncho a hug or fist bump.

Highly recommend! Great experience! Do the mangrove and island tour (package 6)! The animals at the park are well cared for and it's safe to interact with them. The mangrove forests are gorgeous and there's so much history and culture unpacked during the tour. Very friendly and accommodating! Highly recommend!

Great day out courtesy of the staff at Manawakie Pickup at the port exactly as planned. Mini van to eco park. The animals were great, and appeared to be well treated and well fed, and certainly well trained. Lived the sloths and monkeys.
PLEASE, BOOK YOUR TOUR HOURS IN ADVANCE
THANK YOU, MAY GOD BLESS YOU.
Manawakie Eco Nature Park
Hours Schedule
| | | | | | | | | | | | |
| --- | --- | --- | --- | --- | --- | --- | --- | --- | --- | --- | --- |
| Sun | 8:00 am – 3:00 pm | | | | | | | | | | |
| Mon | 7:00 am – 4:00 pm | | | | | | | | | | |
| Tue | 7:00 am – 4:00 pm | | | | | | | | | | |
| Wed | 7:00 am – 4:00 pm | | | | | | | | | | |
| Thu | 7:00 am – 4:00 pm | | | | | | | | | | |
| Fri | 7:00 am – 4:00 pm | | | | | | | | | | |
| Sat | 7:00 am – 1:00 pm | | | | | | | | | | |